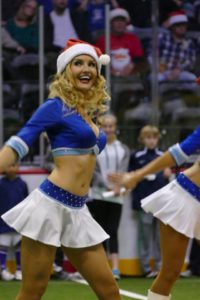 Performing since she was 4, Andria is an accomplished dancer and vocalist. She has toured and performed in 13 states and 11 countries, which brought her into memorable venues such as the Sydney Opera House, Yokohama Stadium, and 4 Disney Theme Parks. One of Andria's most memorable jobs was performing at Disneyland for three years as part of their world-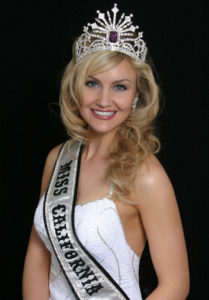 famous Character Department. She is a former local titleholder with both the Miss America and Miss USA organizations, and is a former Miss California Galaxy. She was also a professional cheerleader for the last 4 years for the San Diego Sockers. Andria currently works as a singer, dancer and stilt walker for several entertainment companies, and teaches Ballroom Dancing. In her spare time, she rides and trains her off-the-track Thoroughbred.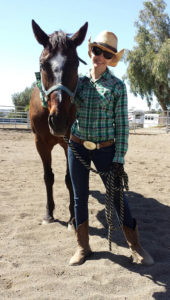 Favorite Quote:
"To do a common thing uncommonly well brings success." -Henry J. Heinz
Key Points:
– Apply yourself and doing your best leads to success.
– Andria learned to prioritize her hobbies that helped give her to reset.
– Set a goal and challenge yourself. This leads to growth.
– The work you do is a journey and the continuous setting of new goals.
– When people see her perform, they are only seeing the 5% of what's glamorous. What they don't see is the 95% of the work needed to get to the 5% people see.
– Andria has been told no so so many times during her career.
– If you don't reach your goals, learn from them. It can be painful as each loss can be hard. Sometimes you have to simply allow yourself to feel down before getting back up. She went through that 3 years ago after training for 6 months for a part and didn't get it.
"Setting even small goals in any capacity enable you to get small victories and those build you up and can give you more confidence which allows you to go bigger, bigger and bigger." -Andria Elam
– Get small wins instead of trying to get it all at once. The small wins are victories that you can celebrate.
3 Tips:
We all learn in different ways.
1. Identify your goals, your objectives, your passions. Be specific as to what they are. They have to be clear.
2. Make a plan. Ask yourself, "How can I accomplish that?"
–Go little by little and gain momentum.
3. Be committed.
–Prioritize and focus on what's most important. Be consistent.
"When you're committed to accomplishing something, you're dedicating time for that." -Andria Elam
Contact:
Website: http://andriaelam.com/
Facebook: facebook.com/andriamelam
Instagram: @andriaelam
Article mentioned in episode: Fabulous hats abound at the Del Mar races