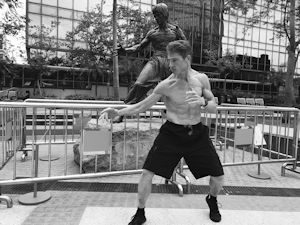 Jason has been driven by passion ever since he was introduced to fitness as a child. He loves to challenge himself in new and exciting ways and to inspire others to take their next step and experience the thrill of going for their dreams and realizing what they are truly capable of. He enjoys helping others surprise themselves with new levels of achievement and a higher quality of life.
Johnson is now sharing his real-life, real world experience so that the readers can benefit from the lessons he learned without having to go through all of the events.
After joining the US Marines, he traveled the world with the Fleet Anti-Terrorism Security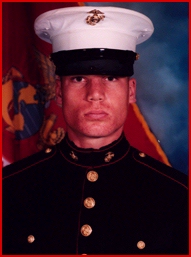 Team (F.A.S.T) and was on the elite US Marine 2nd Force Recon team. After an honorable discharge, Johnson focused on kickboxing and wrestling. He was the National Heavyweight Amateur IKF Kickboxing Champion; won the IFMA World Super-heavyweight Amateur Kickboxing Title; and was the IKF Amateur of the Year and ranked 7th in the world as a professional. Johnson is now a California-based fitness professional (certified through the National Academy of Sports Medicine) as well as a natural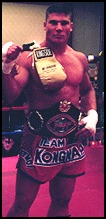 bodybuilding and fitness model champion and fat loss expert to everyone from professional athletes and Hollywood celebrities, to retired seniors and stay-at-home moms. He is currently an Ironman Triathlete and Adventure Racer. Johnson is a published fitness writer and has appeared/modeled in publications such as Muscle and Fitness, Ironman, Men's Fitness, Physical, Combat Athlete, Exercise for Men, and Inside Kung Fu.
Now, his mission is to bring his unique style of fitness to the world through traveling the globe and sharing his insights as well as continue to learn and grow. In addition, he is being sought out as an international actor and intends to merge his passions to create positive change through inspiration.
"As You Think, So Shall You Become."-Bruce Lee
Key Points:
1. Set a goal at 10 years old to run 10 miles. He then set a goal to break the mile record when he was 11 years old. Jason thought like a scientist. Even so, he was still a playful child.
2. He learned from his high school football coach this lesson, "Without risk there is no reward." He applied it while playing football as an undersized player.
"The Beauty of just going for it and surprising yourself." -Jason Scott Johnson
3. While in the Marines, he understood to let go of his ego to be able to focus on a mission as part of a team. Later, he would be part of the elite 2nd Force Recon company.
4. As a world class fighter, he was able to switch from a losing mindset to winning mindset to defeat the then super heavyweight Muay Thai world champion.
Catch Episode 7 as Jason continues his interview….