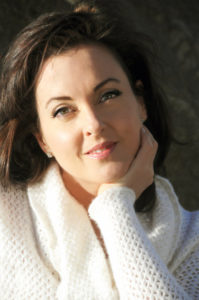 Andrea Arlington is a certified ICF (International Coach Federation), Life Coach, a Certified BALM Family Recovery Coach, a Certified Transactional Analysis Practitioner. She is a Certified ASR Educator specializing in complementary communication techniques for enhancing intimacy in relationships, a non-denominational Minister, Mother, Grandmother and founder of Families United for Recovery, which teaches parents and family members proven tools and strategies to become their loved ones, who are addicted to substances and behaviors, choose treatment and or sustain recovery.
Favorite Quote:
"And the day came when the risk to remain tight in a bud was more painful than the risk it took to blossom."― Anaïs Nin
Key Points:
-We do what's familiar, though it doesn't serve us.
-Andrea grew up in a middle class family in Wisconsin, where her father was a college professor in business.
-Her father was focused on education in her family and didn't provide a nurturing relationship. Everything was about how good you're doing in school and other conditional forms of love.
-Andrea sought nurturing outside of her family. During this time, she was assaulted sexually and raped as a child. She was an 8-year-old girl that went through this trauma and it happened when she sought an emotional connection.
-She left home at 14-years-old and began a career as an international model, having her first cover at that time.
-She felt comfortable in front of a camera, because it became her emotional outlet and connection.
-During this time, she got involved in addictive substances.
-Andrea learned that the opposite of addiction is not sobriety, it's connection. The quality of your connection helps determine the quality of your life.
-Get connected with a coach that knows about addiction, if you want help overcoming it.
-Family communication is important for recovery for all involved.
-Find a good life coach or other expert to you identify your life script that's been holding you back and to help you move forward with a new one.
3 Tips:
1. Get calm. Trauma is anything less than nuturing. Access your frontal lobe with a mindfulness practice. Get your head in the same space and time as where your feet are.
2. Find a coach that specializes in what you need help for.
3. Get involved in a community. This will help bring you out of where you're at and have support too.
Favorite Books:
A Return to Love – Marianne Williamson
Seven Spiritual Laws of Success – Deepak Chopra
Loving What Is – Byron Katie
Contact:
Websites: www.familiesunitedforrecovery.com www.andreaarlington.com
Phone: 424-203-4569