Have you ever wanted to create your own audio product?
Have you ever wanted to create a podcast?
Has trying to figure it out held you back from taking action?
What if there was a simpler way to help guide you?
I was like you, especially regarding my recent podcast, The School of Transformation. I asked for some help and did get it. Yet, the step-by-step simple process was not there. Then I stumbled upon these cheat sheets for creating audio products and one them showed how create a podcast.
It was so simple and right in front of me. I am happy that I now have a few episodes under my belt and will continue to have many more.
The thing about cheat sheets is they offer a step-by-step process. Think of taking the essence of informational products where you get all the good stuff and no fluff. With the audio product cheat sheets that is what you get. It's about helping you to take action simply by following each step of the information.
I decided to acquire the rights to the Audio Product Cheat Sheets and offer them for sale to you. They recommended that I sell them for $27. I decided against that and instead, will offer you a special price of only $4.99.
On top of the low priced and high valued offer, I'm throwing in Dennis Sim's Info Product Mastery audio course with resell rights. That alone is a $47 value! You'll get the audio and manual…
Together, you will be getting the Audio Product Cheat Sheets, the Podcasting Cheat Sheets, and Dennis Sim's Info Product Mastery course a total value of $74 all for a measly $4.99!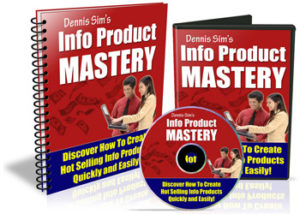 What you'll get:
Audio Product Cheat Sheet
Podcasting Cheat Sheet
Info Product Mastery audio course with resell rights ($47 value)
Thanks,
Bob Choat
Simply order below…
$74
$47
$27
$4.99