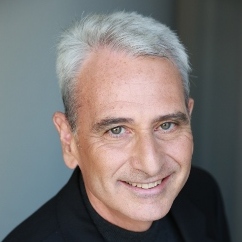 Jeffrey Lipsius is President and Founder of Selling To The Point®-Sales Training and Consulting. He also authored a book by the same name. He has been coaching salespeople for over 30 years. Jeffrey Lipsius modeled Selling To The Point after Timothy Gallwey's Inner Game coaching method. Timothy Gallwey and Jeffrey Lipsius co-facilitate sales training workshops together. They train corporate sales forces to be more productive, have better customer relationships, and to enjoy the profession of selling.
Top 50 tennis player for over 60…
Favorite Quote:
"I laugh when I hear that fish in the water is thirsty. – Kabir
Main Points:
– We have abundance in this world, but many people tend to find only scarcity.
– Self-awareness is important to know what we have is enough, instead of seeing only scarcity.
– Jeffrey's joy he felt before his transformation was conditional.
– On March 4, 1974 was his most transformational day. He learned how to meditate.
– He discovered that the difference between his tennis playing and a professional's was not physical skills, but mental skills.
– Through his meditation practice, he developed the inner skills to the point that he was able to take it to the court. He used it to improve his tennis game.
– Self-knowledge is a key. When we know our self and observing, that becomes the key.
– Judgmental thoughts hinder us and it becomes distracting.
– Let go of the ego via meditating.
– Discover your reason why.
– Ask another person and be willing to question yourself, even your beliefs.
– In sales, know that there are two conversations going on. The one we have and the other the customer is having between their ears. They are focusing on their values and beliefs. Learn what their values and beliefs are.
– If we feel good about ourselves, regardless of external circumstances, then we are free to do what we do best and fully express who we really are.
3 Tips:
1. Wisdom is a feeling. Feeling are a better source of knowledge.
2. Don't be limited by your goals. Goals tend to be limited by current information. Things can change and usually do due to new information.
3. The bridge between mindful awareness and performance is learning.
Contact:
Website: sellingtothepoint.com