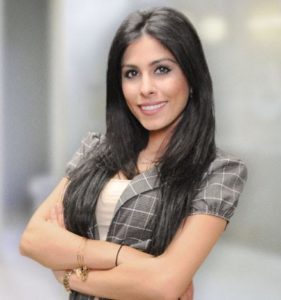 Hiba Hakim is an energetic online entrepreneur of the 21st Century. She inspires Millennials and leaders of tomorrow to dream big, actualize their potential and earn while learning.
Her goal is to encourage and guide these leaders to build a business and lifestyle that will allow them to be happy, successful, and live their true self.
Hiba has a background in online entrepreneurship, psychology and executive life coaching. She studies, practices and teaches the key roles of how one's mindset and the internet intersect in designing and creating a dream business and lifestyle.
Favorite Quote:
"Don't conform to the ways of the world, but be transformed by the renewing of your mind." -Romans 12:2
Key Points:
-Don't conform to what you see everyday in the world, especially in social media.
-Drop the negative messages you see constantly around us.
-Hiba earned her bachelors degree in psychology. Soon afterwards, she applied graduate school in counseling. She was rejected for the program.
-According to Hiba, your thoughts create how you feel.
-She asked God for help. He guided her to see an opportunity in life coaching through an acquaintance. Soon after researching various school of coaching, she found a top one.
-Hiba's transformation was going from the 9-5 job to becoming an entrepreneur.
-Uses her looks to help make a positive difference by drawing in people to her positive messages via edutainment.
-Hiba's reason why she is going through her transformation is to be able to help others. She continually feeds her mind each day.
"Use your mind and the power it has to really create your desired life and your dream life." -Hiba Hakim
Three Tips:
1. Be intentional. Have intentional thoughts.
–Understand the core reason we do what we do.
2. Practice gratitude.
3. Be aware of what you're feeding your mind. What you put in directly relates to what you'll put out.
Favorite Books:
The Greatest Salesman in the World by Og Mandino
Think and Grow Rich by Napoleon Hill
How to Win Friends and Influence People by Dale Carnegie
Contact:
Website: hibahakim.com
Facebook: facebook.com/hibahakimcoaching/
Snapchat: @hiba_hakim
Instagram: @hiba_hakim
Twitter: @Hiba_Hakim