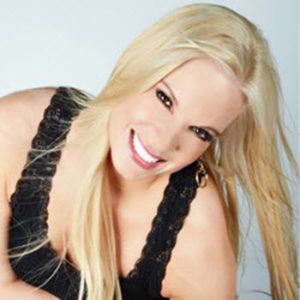 Marcie Peters is a certified holistic health counselor, transformational coach, speaker and best-selling author. She is known as The Age Backward Mentor.
Marcie graduated from the Institute for Integrative Nutrition and the University of Washington. She is the best-selling author of Not Broken and How to Age Backward, the founder of The Health and Happiness Guide(.com) and Transform Your Health World Summit (www.TransformHealthSummit.com), and is a featured speaker, sharing the stage with exciting thought leaders. Marcie's work has affected thousands of people worldwide.
Favorite Quote:
"Your task is not to seek love, but merely to seek and find all the barriers within yourself that you have built against it." –Rumi
Key Points:
Suffered for 16 years, starting at age 21, with fibromyalgia and other underlying medical reasons. She was left bedridden for a long time. Every part of her body was in pain.
She got to the point that she identified herself as a sick person. There were benefits from the attention she was getting. She became of this and asked herself what story was she telling herself.
Marcie became her own advocate and took responsibility for helping to change her health. During this time, she did a lot of research and experimenting. She spent $300,000 on her health and what she learned.
What she went through led her to her life's work.
"Awareness is the first step in transformation." -Marcie Peters
3 Tips:
1. Take 100% responsibility for your health, happiness and state of your experiences.
2. Get into the right mindset. Love yourself. Accept yourself. Be aware of the words you use. Don't fall into the happiness trap.
3. Your lifestyle choices affect your life. Even your identity.
Contact:
Personal website: MarciePeters.com
Sign up for the Marcie Peter's Cutting Edge Convention where top experts will share their innovations in health, wealth and happiness: cuttingedgeconvention.com and it's FREE!
Save
Save