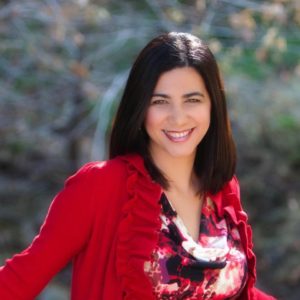 Jacqueline VanCampen, or Jackie, which she embraces as her creative name, is the author of Letters to My Daughter: A Mother's Journey of Healing and Transformation, Wise Heart Archetypes: The 7 levels of Awakening the Wisdom Within ebook, and co-author of Amazon Best-Seller Wise Heart Archetypes – Unleash the Secret Powers of Having the Life You Desire. Her album titled Jackie VanCampen's Soulful Expression debuted in the Top 10 on Amazon and has touched many people. She has another album, Get Ready for Transformation and book, Miracles, Momentum, and Manifestation: The Power of Prayer, Self-Love, and Intention – the Keys to Manifesting and Creating Miracles in Your Life.
She is an Intuitive Life Coach and Energy Healer, a Wise Heart transformational writer, a motivational speaker, and founder of Wise Heart Within, which serves to support and facilitate healing and transformation in every area of your life.
She believes that when you can fully love and embrace your light, you can shine it for others to walk their own paths powerfully.
As a gifted intuitive and mindset coach, she helps women discover their path in life and release mental blocks that keep them from living fulfilling and amazing lives. She teaches women to become Wise Heart Leaders through her writings and mentoring/coaching programs. She mentors women on how to access their Divine Feminine and transform their stories of suffering into stories of empowerment.
Jackie has been featured on various tele-summits and interviews. She is also a contributing writer on various online media outlets, including having one of her poems published in Spiritual Writers Network's book Whispers of the Soul, A Poetry Anthology and in Journey of the Heart.
She is an NLP and Timeline certified practitioner, a Curriculum for Living Landmark graduate, and Access Bars practitioner. She combines her expertise and tools with her intuitive gifts and abilities to provide the ultimate healing and coaching experience.
In addition to being an Intuitive Life Coach, Jackie's other passion is being a health coach with Beachbody, leading women to get healthy, fit, and fall in love with themselves and their bodies.
She is the mother of three beautiful, creative, self-expressed daughters and is married to an amazing man.
Favorite Quote:
"When your determination changes, everything else will begin to move in the direction you desire. The moment you resolve to be victorious, every nerve and fiber in your being will immediately orient itself toward your success. On the other hand, if you think 'This is never going to workout,' then at that instant every cell in your being will be deflated and give up the fight, and then everything really will move in the direction of failure." –Daisaku Ikeda
Key Points:
In her early 20's, Jackie thought she was in love and that resulted in getting married after 3 months. The marriage had a lot of arguments which led to suicidal thoughts. She also had a daughter.
By adopting a spiritual practice, she learned to start loving herself. She knew that she couldn't truly love anyone else, even her daughter, until she was able to transform herself by going through that journey.
Jackie stated that we have control over our thoughts. When you're aligned with your heart, mind and soul, you'll come out stronger. When you're not, you'll go out of balance in the rest of your life.
"If you're not transforming, you're not growing." –Jacqueline Barros VanCampen
In her 2016, Jackie started having the same feelings she had when she was in her early 20's. The depression and feelings of suicide led to discover it was the death of her ego. What she thought she was, she was letting go, which led to another layer of self.
She recently felt the love of her parents she craved for the 43 years of her life.
"It's the inner change that produce the results on the outside." –Jacqueline Barros VanCampen
It's important to share where we're at in our life with others.
Life is not perfect, we live in a Yin/Yang world.
The reason why she went through these challenges and transformations was because her soul called her to do so. This enabled her to truly transform to who she became today.
She chose to go through each transformation so that she could helps others.
Three Tips:
1. Get a spiritual connection, whatever that means to you.
2. Have a community. This is important so that you get the right support in your life.
3. Enlist personal development, whether it's going to workshops, seminars, reading books, listening to audios or taking courses.
Favorite Books:
All by Paulo Coelho
Contact: