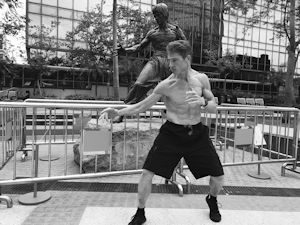 Jason has been driven by passion ever since he was introduced to fitness as a child. He loves to challenge himself in new and exciting ways and to inspire others to take their next step and experience the thrill of going for their dreams and realizing what they are truly capable of. He enjoys helping others surprise themselves with new levels of achievement and a higher quality of life.
Johnson is now sharing his real-life, real world experience so that the readers can benefit from the lessons he learned without having to go through all of the events.
After joining the US Marines, he traveled the world with the Fleet Anti-Terrorism Security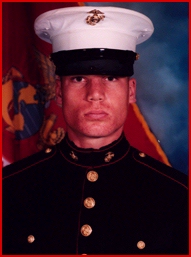 Team (F.A.S.T) and was on the elite US Marine 2nd Force Recon team. After an honorable discharge, Johnson focused on kickboxing and wrestling. He was the National Heavyweight Amateur IKF Kickboxing Champion; won the IFMA World Super-heavyweight Amateur Kickboxing Title; and was the IKF Amateur of the Year and ranked 7th in the world as a professional. Johnson is now a California-based fitness professional (certified through the National Academy of Sports Medicine) as well as a natural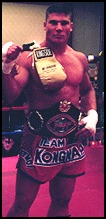 bodybuilding and fitness model champion and fat loss expert to everyone from professional athletes and Hollywood celebrities, to retired seniors and stay-at-home moms. He is currently an Ironman Triathlete and Adventure Racer. Johnson is a published fitness writer and has appeared/modeled in publications such as Muscle and Fitness, Ironman, Men's Fitness, Physical, Combat Athlete, Exercise for Men, and Inside Kung Fu.
Now, his mission is to bring his unique style of fitness to the world through traveling the globe and sharing his insights as well as continue to learn and grow. In addition, he is being sought out as an international actor and intends to merge his passions to create positive change through inspiration.
"As You Think, So Shall You Become."-Bruce Lee
Key Points:
1. Jason reinvented himself to focus on acting. He moved to Los Angeles as part of that journey.
2. Jason competed as a bodybuilder and learned to appreciate his body. That includes taking care of it as one would with a Ferrari.
3. He competed in the Ironman Triathlon where he discovered a new mission and purpose. During the race, he learned to stretch his mental boundaries and then stretch it some more.
"Instead of doubt that you can, doubt that you cannot." -Jason Scott Johnson
4. He authored his first book, Recreate Yourself. During this time he went all in regarding writing it.
5. He learned to journal his experiences and what he needed to get better. He started this when he was a child.
3 Tips:
1. Reinvent yourself. You can change, including changing your actions. You're always at choice to do so. You're in control
2. Take small continuous steps towards a larger end goal. Break the big goal into bite-sized chunks and simply do something each day.
3. Have fun going for it! Imagine being a kid.
3 Favorite Books:
1. Awaken The Giant Within by Anthony Robbins
2. Ask and It Is Given by Jerry and Esther Hicks (The Teachings Of Abraham)
3. The 10X Rule by Grant Cardone
Contact:
Credentials:
• WISSA State Wrestling Champion, 189 pounds (Oshkosh, WI)
• Black Belt in Tae Kwon Do
• Marine Corps. Boot Camp Platoon Ironman (M.C.R.D., San Diego, CA)
• Fleet Anti-Terrorism Security Team Member (F.A.S.T. Company) (Norfolk, VA)
• 2nd Force Recon Member (Camp Lejeune, NC)
• IKF Amateur of the Year Award (Kickboxing) (Milwaukee, WI)
• IKF Heavyweight National Kickboxing Champion (Omaha, NB)
• IFMA Super-heavyweight World Muay Thai Kickboxing Champion (Bangkok, Thailand)
• K-1 Heavyweight Competitor (Las Vegas, NV)
• Member of Screen Actors Guild (Los Angeles, CA)
• San Diego Natural Bodybuilding Champion (San Diego, CA)
• Member of Team USA Natural Bodybuilding (Hollywood, CA)
• Sports Modeling Champion (Anaheim, CA)
• Certified Personal Trainer (National Academy of Sports Medicine) (Calabasas, CA)
• Certified Corrective Exercise Specialist (National Academy of Sports Medicine) (Calabasas, CA)
• Certified Weight Loss Specialist (National Academy of Sports Medicine) Calabasas, CA)
• Certified Practitioner of Neurolinguistic Programming (The National Federation of Neurolinguistic Programming) (Venice, FL)
• Certified Crossfit Endurance Specialist (San Diego, CA)
• Ironman Triathlete (140.6 Miles)
• Certified in Training For Warriors (Los Angeles, CA)
• Starred/co-starred in various films visit: http://www.imdb.com/name/nm1835725/
• Featured in various commercials, fitness and martial arts videos
• Written/appeared in various fitness/martial arts publications
• Published Author of Recreate Yourself : Simple Steps to Rapidly Burn Fat and Sculpt Your Body
• Co-Author of Inspiration To Action: Turning Dreams into Reality
• Co-Author of Little Black Book Of Fitness
• Wiki Page http://en.wikipedia.org/wiki/Jason_Johnson_(actor)
• IKF Page http://www.ikfkickboxing.com/JasonJohnson.htm